Cucinare è una delle mie tante passioni.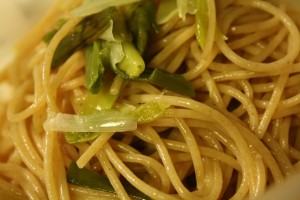 Non mangio animali o qualsiasi cosa contenga prodotti derivati da animali. Da quando ho deciso di adottare questo tipo di alimentazione, ho riscoperto il piacere di cucinare.
 Ho deciso di pubblicare le mie ricette vegane in un blog:  www.verovegan.com. L'ho fatto con la speranza di essere di aiuto a chi necessita di una mano in cucina, mi rivolgo a tutti…non necessariamente a vegani come me.
Cooking is one of my passions. I don't eat animals or anything that contain animal proteins and since I've decided to adopt this kind of diet, I've rediscovered the pleasure of cooking.
I've decided to publish my vegan recipes in a blog site: www.verovegan.com. I've done it hoping to be useful to whom need a hand in the kitchen. My blog is for everybody, not only vegans like me.